DISCOVER THE SPIRIT
Compañero is the Spanish word for companion, and it frames this series of products from 1423 where taste, complexity, and finish are ultimate keywords.

With the Ron Compañero series you always have a perfect Companion for any kind of life situation. The first three products, Ron Compañero Gran Reserva, Ron Compañero Elixir Orange and Ron Compañero Extra Añejo, are from Jamaica, Trinidad and Panama.

THE TRUE SPIRIT OF FRIENDS - BY THE BOTTLE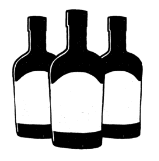 EXPLORE OUR RUM RANGE
The expression of our three Compañero's are complex in taste, of high-quality, but their characters couldn't be more different.

FIND YOUR COMPAÑERO – START THE ADVENTURE
JAMAICA - TRINIDAD
GRAN RESERVA
Ron Compañero Gran Reserva is powerful, elegant and well-balanced. The most mature rum of the series in taste as well as in age. However, being half Jamaican, the rum managed to maintain a youthful soul, though – that one friend who is straight forward.
40%
< 15 YO
700 ml
NOSE
Combining the powerful nose of the Jamaican rum with the smooth elegant taste of the Trinidad rum, this is the perfect balance with a long lasting taste and lingering finish.
PALATE
It has a strong and powerful fragrance from the Jamaican rum and a smooth and elegant taste from the Trinidad rum with a lingering finish.
JAMAICA
ELIXIR ORANGE
Ron Compañero Elixir Orange is a rum liqueur with exotic hints of coconut and orange. It is just as sweet as it is complex. Once you've tried it, you don't want to let go – that one friend you simply adore.
40%
N/A
700 ml
NOSE
Sweet and round with a fragrance of orange and coconut.
PALATE
It is smooth, full-bodied and with exquisite and sweet aromas of orange and coconut. This is a very pleasant rum liqueur, perfect for your sweet tooth.
PANAMA
EXTRA AÑEJO
Ron Compañero Extra Añejo is a full-bodied rum from Panama with a seductive chocolate note, elegantly wrapped in 54% ABV. – that one friend who warms your heart.
54%
12 YO
700 ml
NOSE
Heavy dark chocolate, hot cream, and touches of citrus.
PALATE
Almost like "mini muh" chocolate and with notes of cocoa. This rum is marked by the casks with a bit of orange, but the chocolate notes outshine the most of it.